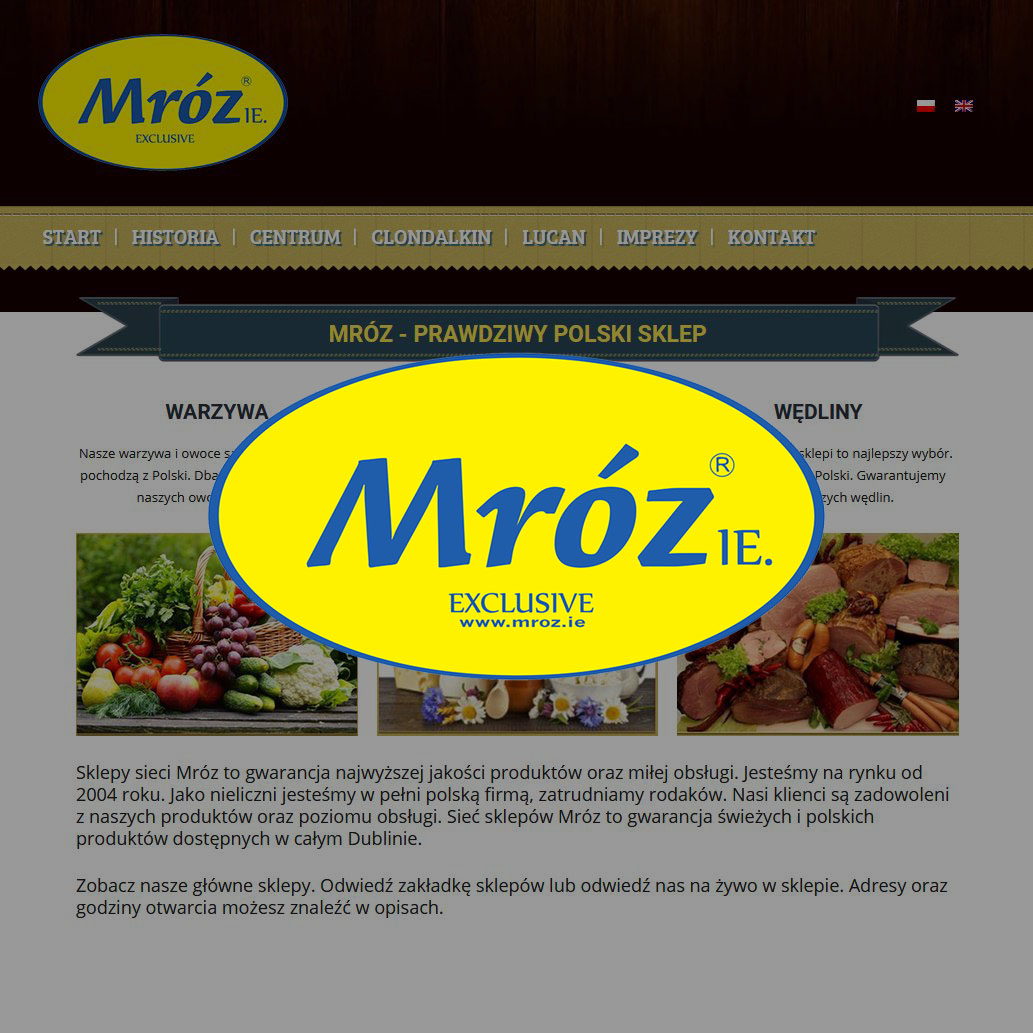 Establishment of the Mróz brand 1989 commencement of entrepreneurial activity in the meat industry by Wojciech Mróz in Książ Wielkopolski.
July 1992 transfer of production to a new plant in Borek Wielkopolski This is one of the most important dates for the operation of the Mróz brand on the Polish market.
From 1989. to this day, the company has developed in an amazing way, today it owns its own farms and has started its own breeding of Panerlan pigs with a high meat content of 58% as a continuation of work to provide raw material resources for ZPM Mróz Sp. Zoo.
The originators, contractors and owners of the first store on Moore street were two friends from Poland, Andrzej and Tomek, who, as it later turned out, had a great idea for their own business, which, at the same time, provided a lot of joy to their compatriots abroad. A year later, two more stores opened on Tallaght and Blancherdstown. The chain of stores was dynamically growing on the basis of franchising along with an increasing number of Poles willing to visit stores, where they could find not only Polish meat and cold cuts, but also a very wide range of products: food, chemicals and cosmetics, fresh vegetables and fruit straight from Polish gardens .
Mróz stores are a guarantee of the highest quality products and friendly service. We have been on the market since 2004. As one of the few, we are a fully Polish company, we employ compatriots. Our clients are satisfied with our products and the level of service. The Mróz chain of stores is a guarantee of fresh and Polish products available throughout Dublin.
The main objective
Collecting points for purchases in the MRÓZ chain of stores in Ireland.
A case report
Users of the MRÓZ LOYALTY application can receive rewards or convert the collected points into EURO currency, which they can then pay in the Mróz chain of stores.