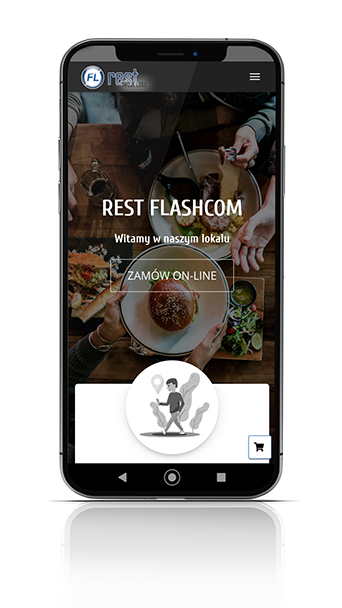 Online Orders Module is an additional, independent module that enables online orders, which can be displayed instead of the MESSAGES Module (then the Messages Module is available from the PROFILE – MESSAGES module level.
This module is divided into 3 independent ordering systems:
an independent ordering system for restaurants, pizzerias and other eateries,
an integrated system for submitting various types of reservations,
an integrated system that allows you to purchase tickets with on-line payment.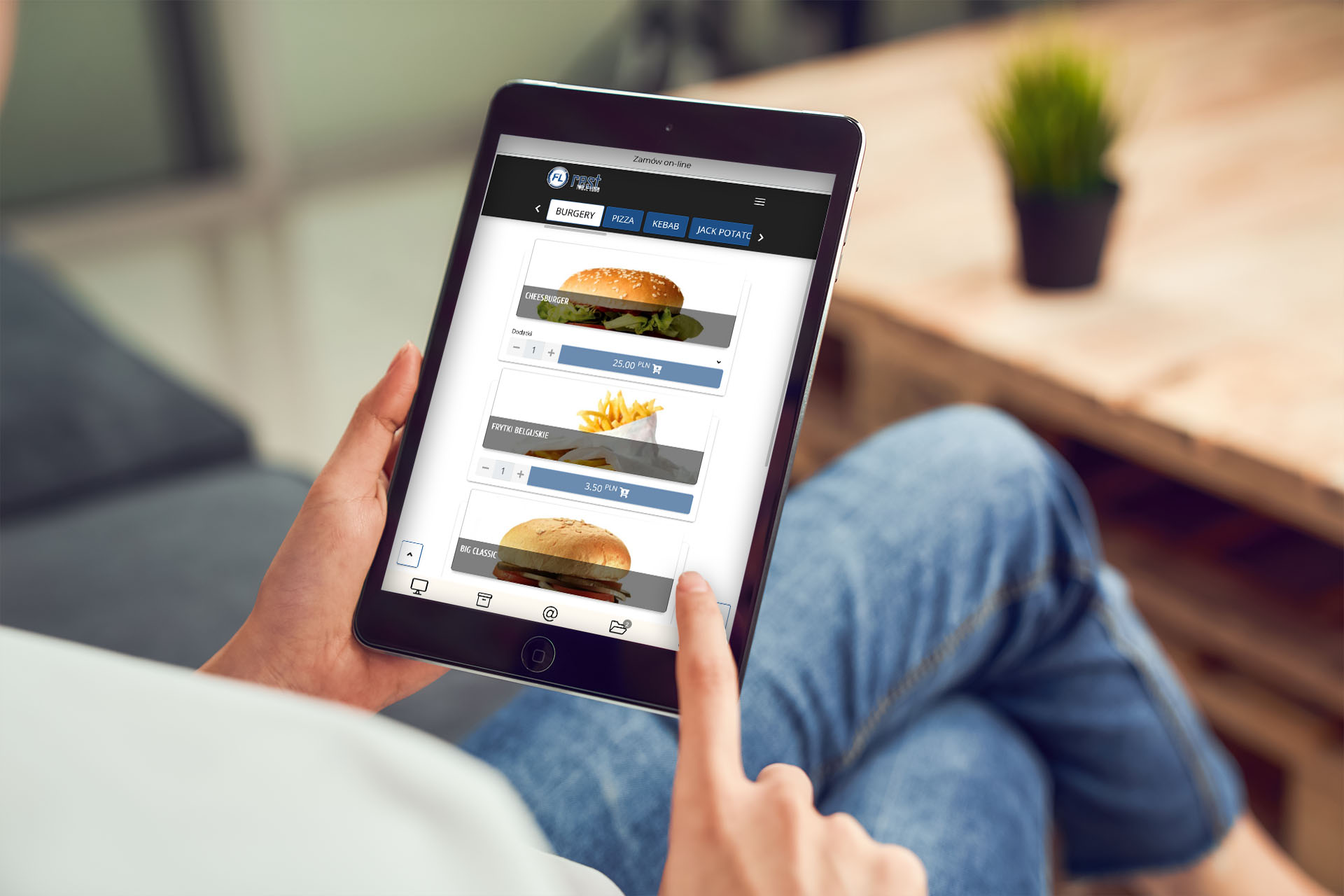 REST – ordering system for gastronomy
Independent ordering system for gastronomic establishments (restaurants, pizzerias, kebabs, sushi bars, etc.) fully integrated with the sales system in the FIS-POS Bistro restaurant by Flashcom Sp. z o.o. Together, both applications create a perfect and fully automated solution. In the POS system, after the customer places an order for the premises – a new order is created in the Delivery together with the customer and printed on receipt (voucher) printers.
Order fulfillment
We can choose from 3 variants of the execution of orders placed from the REST application:
delivery to the customer,
to go, 
pickup on site (at the premises).
It is the premises that decides in what form it provides its services by enabling or disabling each of the above-mentioned options.
Loyalty program
In on-line orders, customers can also collect points, which gives the sum of all points from stationary and on-line sales (points are visible in the PROFIL Module or on the website).
Offer
The offer, ie MENU, is imported from the FIS-POS BISTRO system, thanks to which the configuration process of this module is largely automated. Full imports include: categories, products (with ingredients) / goods, additional ingredients, substitutes, product notes and packaging.
Payment methods
We can choose from the following payment methods for the order:
cash,
card,
Przelewy24 (fast electronic payments),
loyalty points.
Promotions
There are currently two types of promotions available:
"Extra Product" for orders over a certain amount,
"Second Produkt cheaper" for selected product groups and strictly defined days of the week and hours.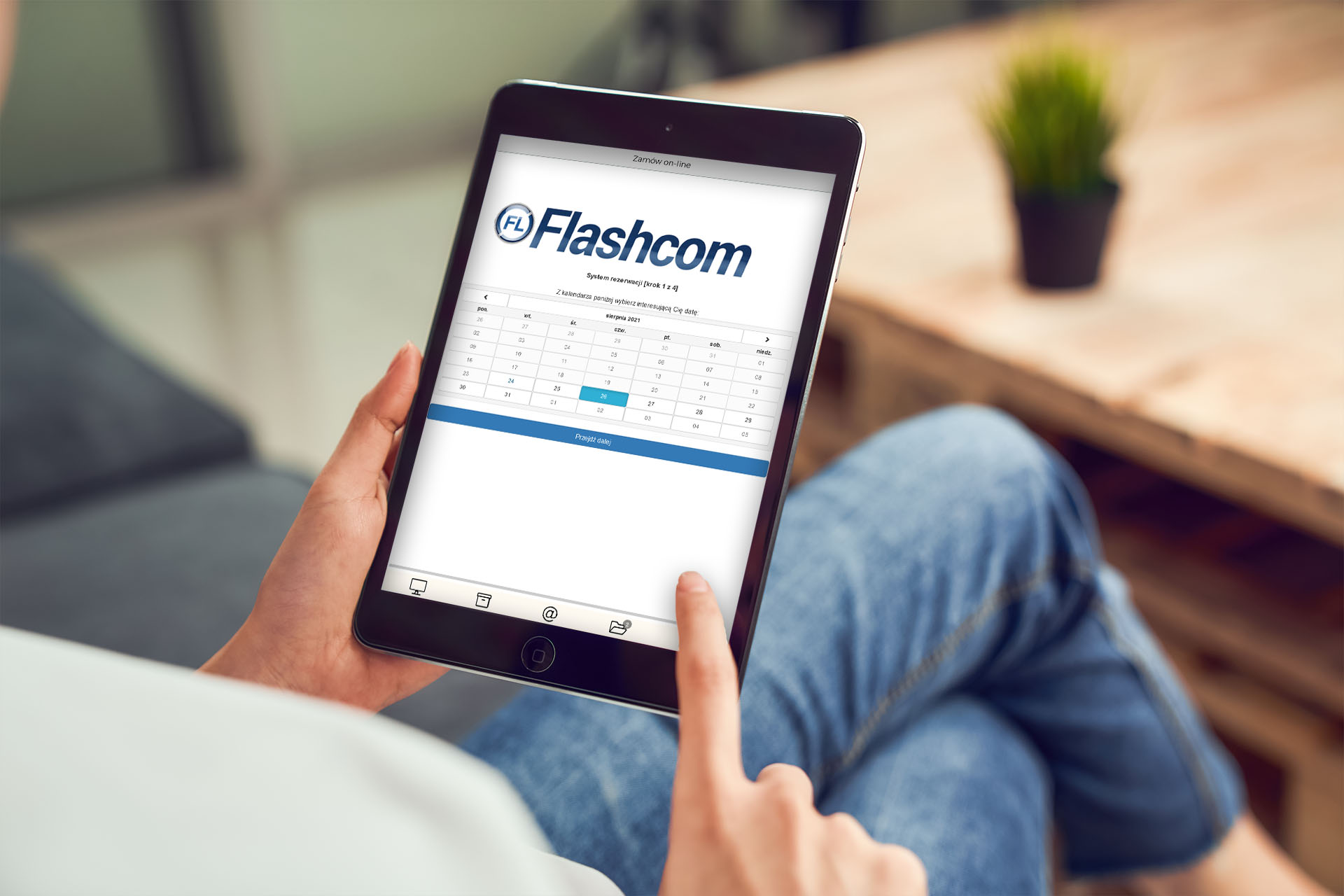 Reservations – reservation submission system
Intuitive system for submitting and purchasing reservations for defined events. The customer selects the date from the calendar, then a free / unreserved time period, completes his data and proceeds to payment via Przelewy24.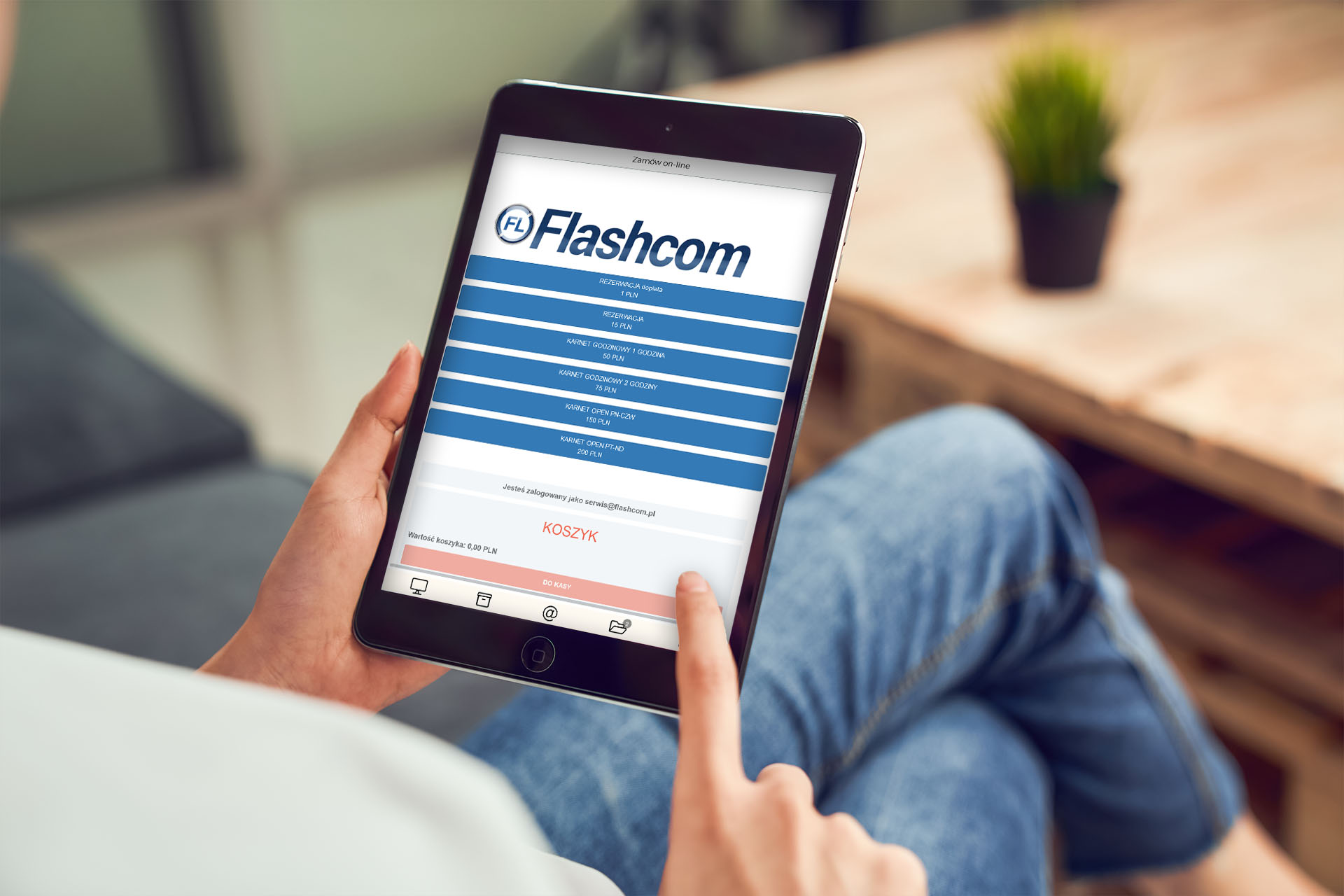 Passes – pass purchase system
A simple system for quickly ordering tickets for an event defined by the seller. In the application, it is possible to define 2 types of passes:
OPEN e.g. days from Monday to Friday, weekend days.